Chain of Reveries
A downloadable game for Windows
Chain of Reveries is a deck building roguelike action game heavily inspired by Kingdom Hearts : Chain of Memories.

Make your way through the dreams of the Chain of Reveries. Fight enemies, build your deck, create powerful combos, and shatter the Reverie.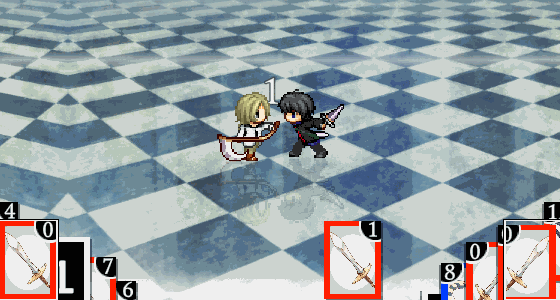 Features :

A unique battle system mixing action and card games.
A roguelike where your cards decide the next room.
Three characters available.
An in-depth Tutorial to learn the battle system.
And a Versus Mode to fight a friend in local.
Notes :
The game supports keyboard and gamepad controls.
Keyboard mapping cannot be rebind at the moment, sorry for the inconvenience.
The game will try to set the corresponding keyboard layout (qwerty/azerty) by default.
Comments
Log in with itch.io to leave a comment.
This is a really cool card-fighting game and I would love for you to continue working on this!